Post by Sunnivale on Sept 3, 2021 3:36:55 GMT -8
"Captain's Log...
Date, uhh, unknown."
A man was in a space Ship that was currently placed in emergency mode. Dozens of engines on the ship have been broken to pieces or some of them were sucked into deep reaches of dead Space. No matter how hard he tries to regain control of the Ship, he was unable too and was stuck in this current situation. Not that it mattered, seeing as how the ship itself had crashed into a Space Station.
Yet, he kept pressing buttons on the ship, hoping something good would happen and he was able to escape before the Space Station itself crashes into the nearest planet, the planet in question?
Earth.
"It's been a few hours since my traitorous partner Evo, had escaped in a shuttle in this Space Station. What's worse was it was the shuttle left in this stupid Station, which means I'm stuck here, awaiting a fiery death once this Station crashes into Earth, it's suggested that it's going to crash into a harbour near a city known as New York." The man began to cry over his impending doom.
"Why did Evo had to abandon me!? It's not my fault that I yell at him, berate him, called him names and tried to take credit of his work. He was lazy. I was busy talking to him in my ship while he was off wandering around this stupid Space Station trying to help all of these evil robotic animals. Now they want to kill me, so if I'm not going to burned alive, I'm going to be mauled to death.
I should of been the one to escape, not Evo, ME, ME, ME!" The man started to throw a tantrum as he punched some of the buttons with his fist.
This of course, caused even more problems to arise on the ship, as the man, named Danger Dan looked up, and gasped, as in a few minutes, the Space Station was about to crash.
Dan quickly looked around, hoping to find another way to escape the Space Station like what Evo did. He ran towards a door at the back of his ship, which would normally be an airlock to him, but now, it was an entrance to the Space Station after he crashed into it.
Upon opening the door, he was met by a hissing sound, similar to that of a snakes, only it sounded robotic. Dan jumped back in surprise at the slithery figure that was standing before him.
"Reee member me Daaaan? You told your partner to throw me out into ssssssspace. I take it you're Daaaaaaaan, ssssssssseing as how you're the only human around, and humanssssssssss, often have humaaaaan namessss."
"You must have mistaken me for another Dan, I'm, Danger Dan."
"That's exactly who I aaaaaaam looking for!" The figure hissed. As he slithered into the Ship, it turned out that the figure was a snake, only it wasn't a real snake, but it appeared to be robotic, but before he could do anything to Dan or Dan tries to find a way to get away from the attacker.
An intercom went off throughout the station.
"WARNING, WARNING, UNEXPECTED WRAP PORTAL IN OUR PATH, NOW GOING TO A DIFFERINT UNIVERSE!"
It announced, confusing Dan and the snake.
"Another universe!?" But before the two could do anything else, the Space Station suddenly sped up, as if the entire thing was in some roller coaster that was going very fast, the two screamed as they fell out of the ship and landed on the wall in the halls of the Space Station.
Their faces stretched as they both screamed over how fast the Space Station was now going.
As it entered into a new universe, where upon it quickly crashed near an abandoned space ship.
---
Meanwhile, a class at Hylia Grace was actually planning to go on a field trip to that very Space Station once it was discovered near the Bottle Ship. The field trip was being led by one of the teachers of the school, as well as three friends of hers.
"Hello, I hope you all are having a nice today as we go on this field trip!" The teacher in an angel outfit, Usami said as she appeared before the class via teleportation. Near Usami was the three friends of hers that will also be attending this trip, and in front of the class itself was a new student, a girl.
Who didn't seem too pleased about this upcoming trip. "Now, if you all have any questions then feel free to ask them before we get onto my chariot bus and be on our way. But also, please don't ask any questions that will upset me." Usami lowered her ears in shyness, while nobody in the class said anything, they just wanted to get into Usami's sparkly bus and start the field trip already to the Space Station, which was named Silicon Valley.
However, there was one person that wanted to ask a question.
"Is it even safe for us to go to this Abandoned Space Station? Only one Sector's been explored already and we don't know if the other Sectors might be crawling with Starvia or even something worse. We should of waited until the entire thing is explored before people are safe to explore it." Not that it mattered anyway even if the Space Station wasn't filled with the starvia yet, as it likely will be eventually.
Usami jumped in surprise. "S-Starvia, I'm not sure if it'll be filled with that vicious despairing filled disease at least, not the last time we checked. Which is why I also hired people to help chaperone us."
"Oh yeah, I saw that sign up sheet the other day, and aren't two of those people that were hired previously evil. How can you be sure they won't just abandon us to save their own skin when something bad does happen?" Lili started pointed out the numerous dangers that this field trip can hold, but Usami easily answered that question compared to the last one.
"Not to worry, as I can easily defeat them with the power of love!"
"Please, love is just a concept, not a weapon. You have to do more then use pacifism sometimes. I mean, whoever has powers like that isn't really going to help that much when danger arises don't you think?" Lili quickly realised that she offended the teacher as she noticed the bunny looking angry at the girl.
One of Usami's friends proceeded to walk forward and stand between the girl and teacher. "If you're going to stop bothering the teacher and get this field trip started, then it would be wise to do so now." As the boy said this, he snickered at Lili, who glared at him as he moved his glasses closer to his face elegantly.
"Heh lower class people like you ask too many annoying questions. If we were really placed in a life and death situation then you would be the first person to die anyway." Togami continued to mock Lili who listened quietly.
"I mean, what do you even do anyway that will contribute anything to help the Life Sphere?"
"I have psychic powers that can ground monsters like those infected with the Starvia to dust thanks to my dad and his friends training me at a young age thanks to the psychic organisation that he owns back in my world. As well as the camp that he sends me during the summer because he knows I'll be beating up enemies one day when I join his organisation and need all the training that I can get and since I'm in a place like the Life Sphere now, I can continue helping people and even gain some experience.
What do
you
do?" Lili waited for Togami's response, who was stunned by Lili's own answer, to the point that he almost didn't say anything.
"Uh, um, I'm, rich, yeah, that's right, I'm rich. And you have no right talking to the heir of the Togami family like this!"
"Have you even used your wealth to help out around this Sphere even since you came here, at all. I have the excuse of just having recently arrived so I haven't started any of those missions yet but you seem to have been here for awhile now." This time, Lili managed to silence Togami, who only scoffed, turned and walked into the chariot bus as the two other people who were helping out with the trip watched Togami marched away.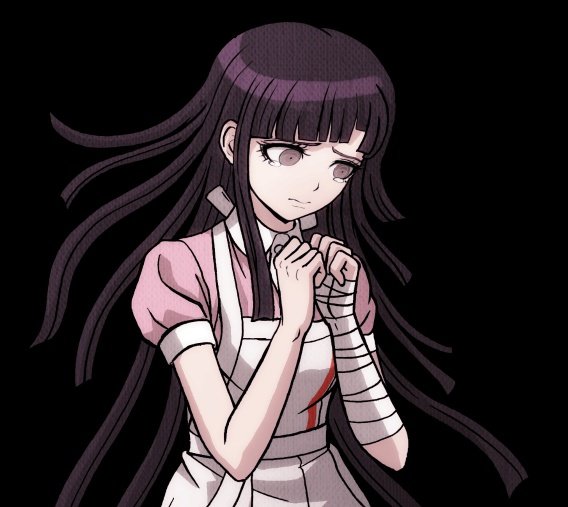 "Th-That girl's scary. I hope I don't cross her during this trip. But what if she's right and we do get attacked by those horrifying monsters?"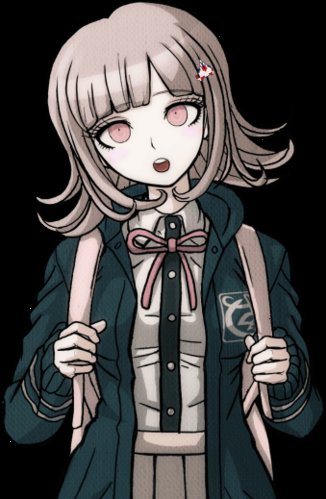 "Meh, I wouldn't worry about dealing with those things. Those people miss Usami had hired will likely deal with them, and just avoid that girl throughout the trip. The only reason Togami-san pissed her off was because he was flaunting his status and mocking her."
The girl in the hoodie then pulled out a game tablet and began playing something on it.
"R-Right, I won't do anything at all." At which point, the shy girl, Mikan Tsumiki and the girl in the hoodie, Chiaki Nanami, proceeded to follow Togami into the bus, along with the students that will attending the field trip.
"Anymore questions Miss Zanotto?" Usami asked, sounding tired already.
"Just one more, why did our original destination changed, you said we were originally going to go to the Crestfallen Castles."
"Someone, made a
comment
regarding the Nohr and Hoshido families that I didn't like and those castles reminded me of that response. Which is why we're going to Silicon Valley now to learn about animal life instead of history!"
"Really, one comment was the reason this entire field trip was changed?" Lili rolled her eyes and proceeded to follow everyone on the Bus. Usami however decided to wait outside of it until Seifer, Ray and Volga arrive in case they had any questions regarding the trip before they left for Silicon Valley.
Lili meanwhile has only one thing that she wants to think about regarding this Field Trip.
This class was doomed.
MISSION START!
---
Lili Zanotto: 170/170
Bubble Shield: 60/60
Last Edit:
Sept 3, 2021 4:13:16 GMT -8 by
Sunnivale
: Forgot to add Lili's Bubble Shield and HP.